Waldkirch, Februar 2023 – SICK launcht den kompakten und präzisen 3D-LiDar-Sensor multiScan100. Damit unterstützt das Unternehmen die Entwicklung autonomer industrieller Fahrzeuge im Innen- und Außenbereich und verstärkt den Fokus auf digitale Softwarelösungen, um einen zusätzlichen Kundennutzen über die reinen Messdaten hinaus anzubieten.
Auf der letzten SPS in Nürnberg konnten die Besucher schon einen ersten Blick auf die neue multiScan100 Produktfamilie werfen, welche als eine Lösung für die Konturnavigation von industriellen Fahrzeugen ausgestellt wurde. Mit der ersten Variante, dem multiScan136, können cell Plattformen wie AGVs oder Serviceroboter eigenständig eine neue Umgebung erkunden und davon eine Karte erstellen, die im Produktivbetrieb zur Navigation und Lokalisierung genutzt werden kann. Der LiDAR Sensor liefert 3D-Messdaten in Kombination einer hochauflösenden 0° Scanlage, die für eine präzise Selbstlokalisierung der autonomen Fahrzeuge bei gleichzeitiger Kartierung der Umgebung (SLAM, für Simultaneous Localization and Mapping) verwendet werden können. Darüber hinaus lassen sich durch die 3D-Punktewolke Absturzkanten oder Hindernisse erkennen.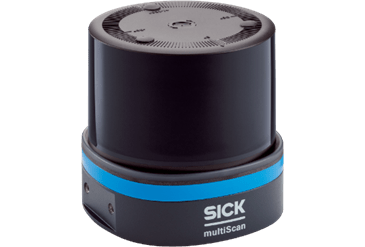 Der 3D-LiDAR-Sensor multiScan136 mit 360° Rundumblick erreicht Dank der bis zu 690.000 Messpunkte eine State-of-the-Artwork Präzision, der nichts in seinem Umfeld entgeht. Mit seiner kompakten Bauform von circa 10 cm und industrieller Schnittstellen ist eine hohe Integrationsfreundlichkeit gewährleistet. Der Sensor lässt sich durch sein robustes Design und einer IP-Schutzklasse von bis zu 69k in rauen Umgebungen einsetzen. Durch die bewährte Multi-Echo-Technologie und seinem statistischen Messverfahren ist auch unter schlechten Bedingungen im Außenbereich eine präzise Umgebungserfassung sichergestellt. Somit ist der multiScan136 danke einer hohen Messgenauigkeit und einem geringen Messwertrauschen nicht nur für eine präzise Feinpositionierung im Innenbereich einsetzbar, sondern auch mühelos für die Umgebungserfassung im Außenbereich. Mit dem großen vertikalen Öffnungswinkel von 65° entgeht ihm dabei nichts, wodurch sich Kollisionen im Einsatz mobiler Out of doors Automation vermeiden lassen. Neben mobilen Anwendungen lässt sich der Sensor durch sein großes Sichtfeld auch für stationäre Anwendung im Objektschutz für Constructing Safety (Objektsicherheit), Site visitors (Verkehr) oder Sensible Metropolis Applikationen wie Personenstromerfassung einsetzten.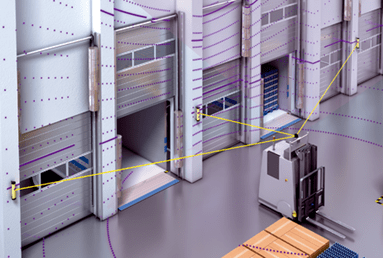 Mit dem multiScan136 macht SICK einen weiteren Schritt in Richtung 3D-LiDAR Technologie und verstärkt den Fokus auf digitale Softwarelösungen, um einen zusätzlichen Kundennutzen über die reinen Messdaten hinaus anzubieten. Somit sind die präzisen Messdaten nur der erste Schritt für weitere Funktionen, die sich ohne weitere Recheneinheit direkt auf dem Sensor auswerten lassen.
Ähnliche Beiträge